Ayre Acoustics is different. Ingenious, stubborn but above all very special. While many designs optimize existing concepts, Ariel Brown and his team in beautiful Boulder, Colorado are looking for new solutions. Innovative circuits that break with the compromises of conventional techniques. Each Ayre is fully balanced and differential in construction, with discrete circuitry free from feedback. In keeping with the ideal of Charles Hansen, founder of Ayre Acoustics, they at Ayre are convinced that this is the key to optimal sound. Feedback is namely the feeding back of the output signal to the input of the amplifier circuit in order to be compared there with the input signal and to correct any errors. While suppressing distortion works great this way, the circuit tries to correct something that has already been done. Completely unnatural. Designing an audio circuit without feedback requires knowledge and extreme care at every step in the chain. Steps that Ayre Acoustics has fully under control thanks to its discrete and balanced signal processing and form the core of Ayre Acoustics magical sound.
Ayre Acoustics is fluid, open and transparent with an almost intoxicating musicality. The sound is perhaps best compared to that of a tube amplifier with infinite control. It grabs you and knows how to stimulate musical emotions as only an Ayre can.
COMPLETELY DISCREET
Electronics have become more and more compact over the years. The introduction of ever smaller integrated circuits, or ICs, are making huge technological leaps possible. ICs are really nothing more than compressed electronic circuits around transistors, diodes, resistors and other semiconductors in a tiny package. Circuits where the manufacturer has made choices about signal processing at its discretion. ICs are also frequently used in audio equipment, especially in the form of Op Amps and digital signal processing elements (DACs), but also as a series stabilizer in the power supply. However, Ayre tries to limit these integrated circuits as much as possible because they do not want to be dependent on the supplier's choices. Where possible, Ayre designs and builds its own circuits as much as possible from individual components. Although this is more complex, places more demands on the layout of the print and sometimes requires more physical space for a given solution, the advantages from a sound perspective cannot be missed. It gives full control over the sound result, the circuits always do exactly what Ayre had in mind and, perhaps most importantly, the circuits are always free of global feedback.
BALANCED STRUCTURE
It adorns many audio devices but is rarely used to its full potential – the balanced or XLR connection. The connection actually comes from the professional industry where small audio signals are sometimes transported over tens of meters of cable. In our audio world, the distances are much shorter and the conditions usually less hostile. Yet we can bring the delicate audio signal even 'cleaner' from source to receiver through a balanced connection. For Ayre Acoustics, however, this is only the beginning. Where by far most amplifiers immediately return the balanced signal to a single (single ended) signal after entry, Ayre remains balanced from front to back. In every Ayre product, two audio signals run per channel, the non-inverted and inverted signal. So you could say that an Ayre amplifier does not handle 2 but 4 audio channels. True to the principle, these signals walk through all circuits completely mirror-imaged. Incredibly complex and design-intensive, but -if carefully executed- also very effective. The balanced circuits are in fact less sensitive to imperfections in the power supply because adverse effects such as noise and interference are much more averaging. A force that continues at Ayre Acoustics right down to the loudspeaker terminals.
FEEDBACK
Ayre's view on Feedback is perhaps the most interesting. It mainly comes down to feeling. How real does the reproduced sound sound. After all, the task is simple: to amplify the audio signal undistorted and unimpeded without adding or removing anything. Charles Hansen, founder of Ayre Acoustics searched for years to code for this ideal, but always encountered a certain unnaturalness that made him feel like he was listening to hi-fi, not music. The answer for him was in timing. Processes that try to check the operation of an amplifier after a change has occurred, the feedback loop. This is perhaps the strongest dogma of Ayre Acoustics: An audio circuit without global feedback sounds better. Ayre Acoustics therefore develops all its products completely discreetly in order to control every step in the circuit and to enable feedback-free switching. Just a little different, typical Ayre Acoustics.
Impression of the line-up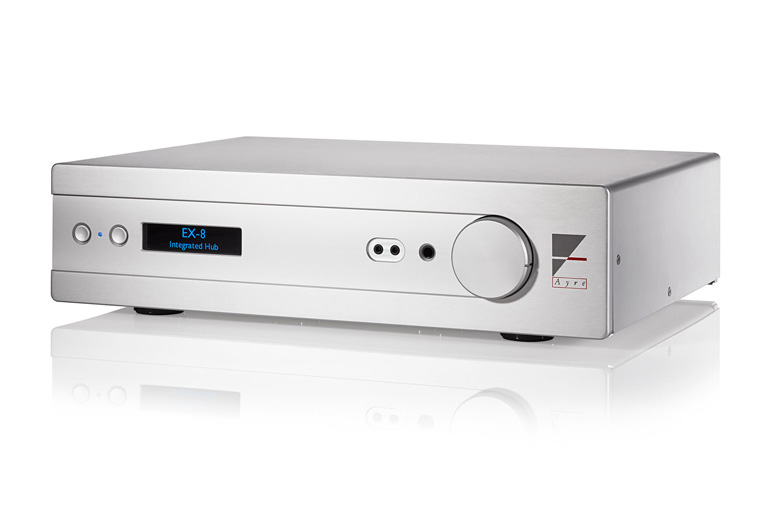 AYRE ACOUSTICS EX-8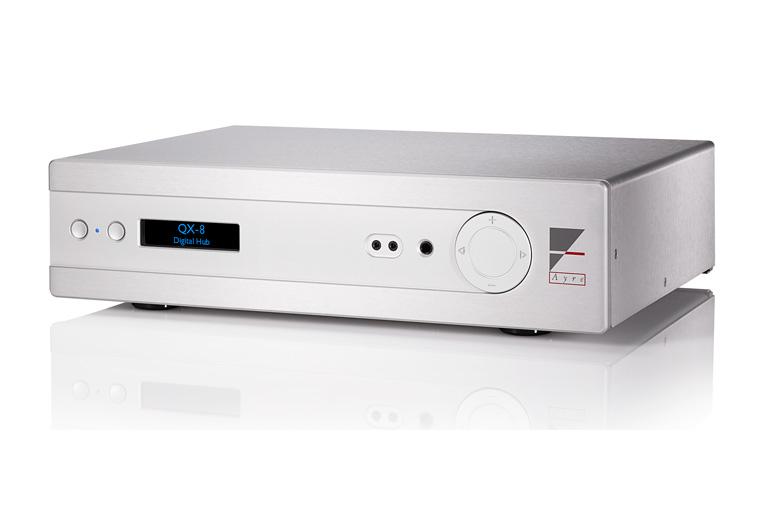 AYRE ACOUSTICS QX-8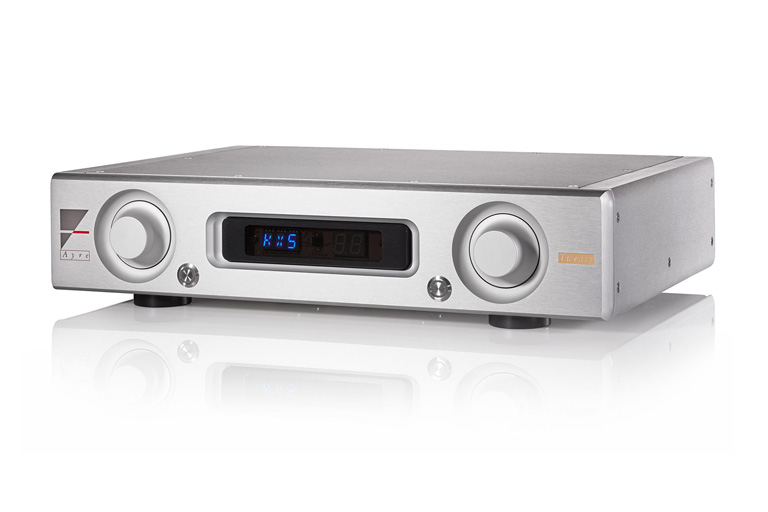 AYRE ACOUSTICS KX-5 TWENTY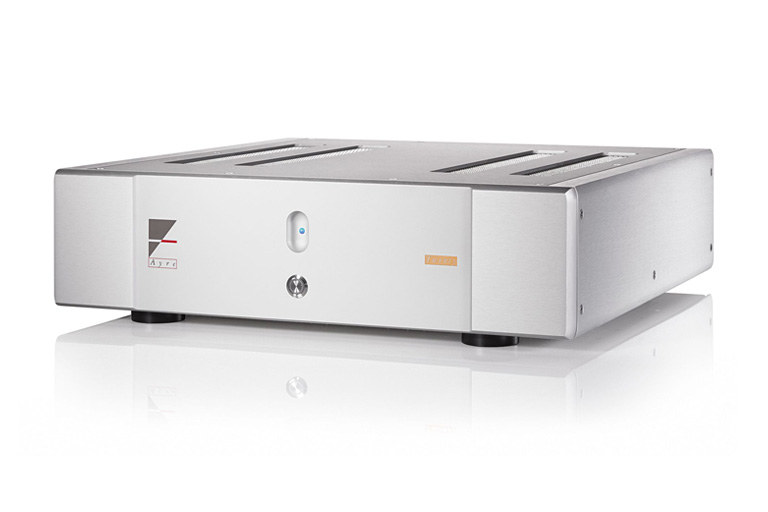 AYRE ACOUSTICS VX-5 TWENTY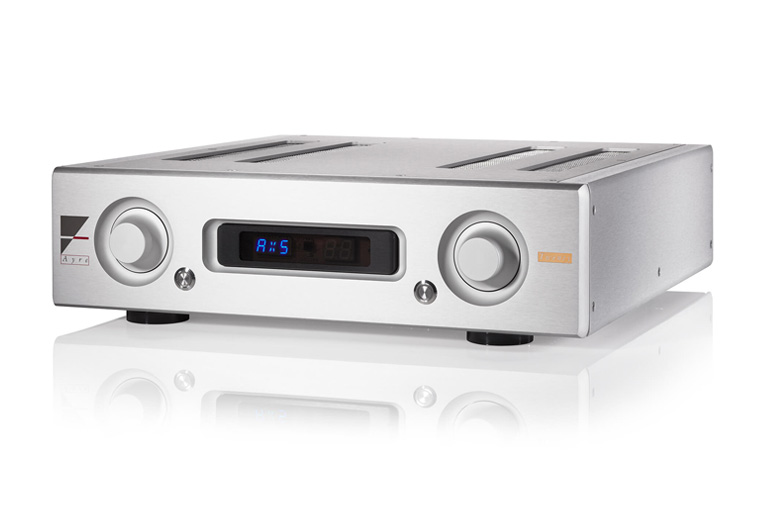 AYRE ACOUSTICS AX-5 TWENTY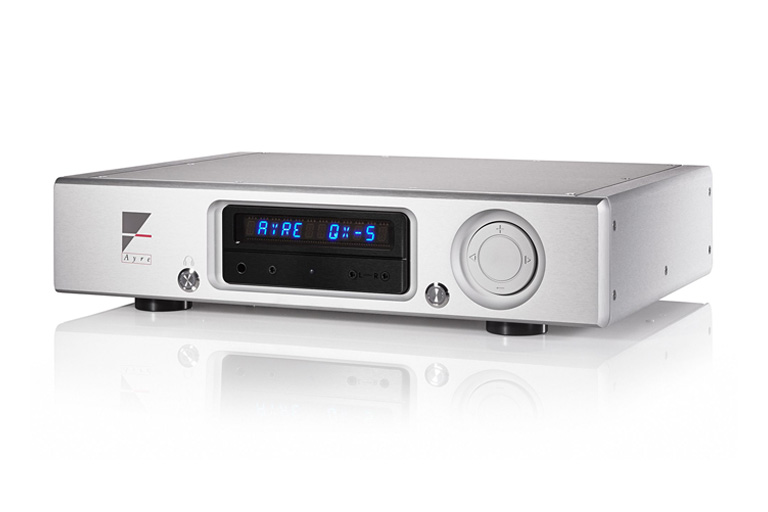 AYRE ACOUSTICS QX-5 TWENTY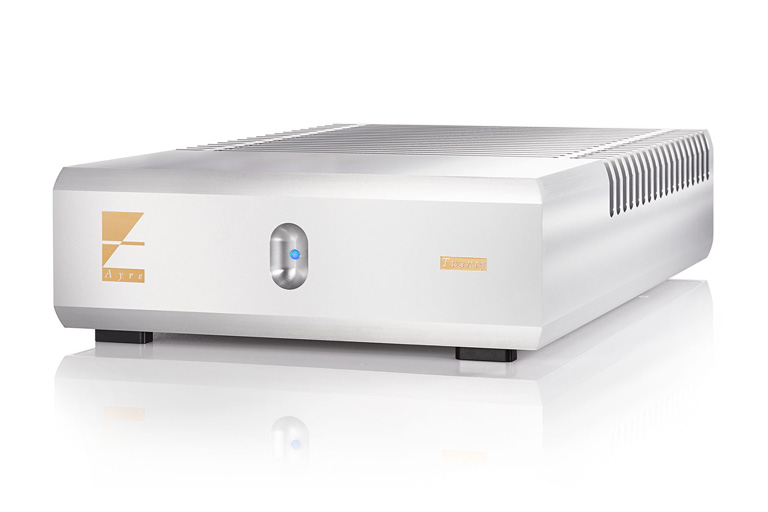 AYRE ACOUSTICS MX-R TWENTY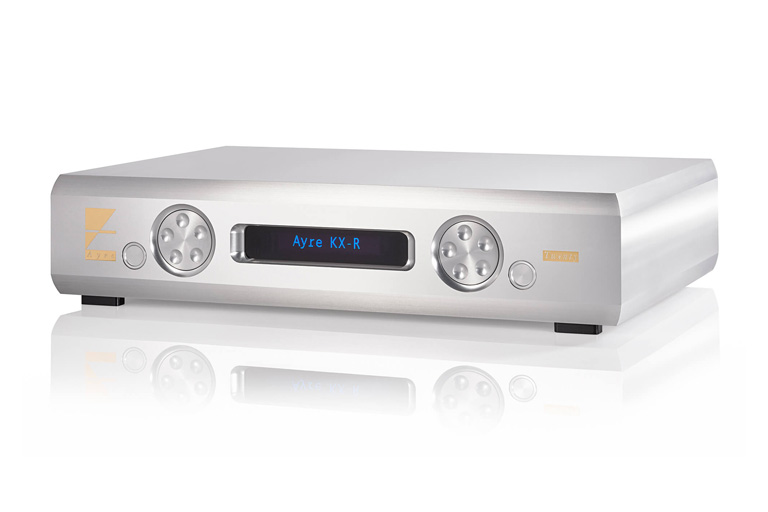 AYRE ACOUSTICS KX-R TWENTY
Official BeNeLux Distributor