WILSON AUDIO – TIMING IS EVERYTHING
Wilson Audio. A name that in the world of High End audio equates to function-shaped precision instruments with pure, undistorted and compression-free music reproduction as the ultimate goal. An aspiration that has been elevated to an art form by the American engineering team with a degree of perfection that is simply unique. Wilson Audio is renowned for its power, timing and bass response. Qualities that are a direct reflection of the physical design of the loudspeaker and go hand in hand with imposing figures.
Each loudspeaker is formed by a complex sum of all present loudspeaker units. Wilson Audio has a clear way of thinking 'timing is everything'. The mutual distance and thus the running time of the different loudspeaker units are optimized according to precisely defined guidelines. A manual process with unprecedented coherence and integration as a result. The transcendent and limited edition WAMM Master Chronosonic reflects the most uncompromising sense of this philosophy that underlies every design. Like the lens of a camera, David Wilson's loudspeakers can be mechanically focused exactly on the listening position with a tonal balance, depth effect, micro dynamics but above all unprecedented musical beauty and precision as a rewarding result.
What started as a prestigious project for his own use for David Wilson grew into perhaps the most legendary loudspeaker ever – the Wilson Audio WATT. Its commercial introduction around 1985 marked the start of Wilson Audio. David's obsessive drive for perfection dictates every facet of the design and build process, which is carried out entirely in-house. Today Wilson Audio is managed by David's son, Daryl Wilson. Literally raised between the loudspeakers and blessed with the unique analytical character of his father, he builds loudspeakers with Wilson Audio that are regarded worldwide as the highest attainable. Wilson Audio's DNA has been refined and optimized over the years, but it has never changed.
Silence between the notes
Music has a unique power. Carefully composed sounds build up to the crescendo before dying out into infinity. Each note is contrasted by silence. A natural dynamic that is almost always limited to a greater or lesser extent by the loudspeaker. Cabinet resonances and unwanted energy storage discolor the sound and obscure fine nuances. Wilson Audio loudspeaker enclosures are therefore far from conventional. Adding nothing to the sound of the recording and leaving nothing out, that is Wilson Audio's ideal. Each material has its own resonance pattern, the trick is to control and minimize its effects as well as possible. Wilson Audio therefore developed its own cabinet material. No wood, no MDF, no aluminum but a special composite composition that has been optimized over the years. Called X, S and V material by Wilson Audio, the solid panels are transformed in-house using CNC-controlled milling machines and a team of artists into loudspeaker cabinets with unprecedented rigidity. Although extremely labour-intensive and expensive, the sound results are simply unsurpassed. Each tone retains its natural timbre and dynamic expression to allow music to communicate in all its beauty.
Timing is everything
Sound is a complex phenomenon. A realistic reproduction of the original is even more complicated. Wilson Audio is convinced that the key to musical perfection lies in the time domain. A loudspeaker can only reveal the recording in all its realism if all the components completely merge into one whole. Every Wilson Audio is a reflection of this philosophy, aimed at optimal integration of all existing loudspeaker units. Something that is simply impossible with a conventional flat baffle according to Wilson Audio. That is why every Wilson Audio loudspeaker is mechanically adjusted exactly to the listening position. Fixed, based on an average seat distance and height set by Wilson Audio – as with the SabrinaX and the Yvette – or even more refined by means of independently adjustable modules for the different drivers such as in the Sasha DAW and ALEXX V. A minimal difference between the physical distance from ear to tweeter and from ear to midrange is the ultimate goal. Only then is an impulse distributed over the drivers simultaneously reaching the listening position and the ear is able to perfectly reconstruct the music signal. It makes listening to a Wilson Audio speaker a musical experience of unprecedented reality, surpassed only by the original event itself.
Impression of the line-up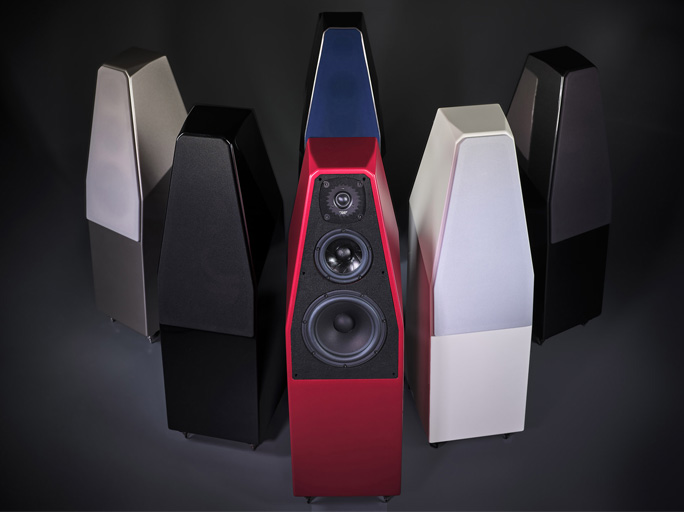 WILSON AUDIO SABRINA X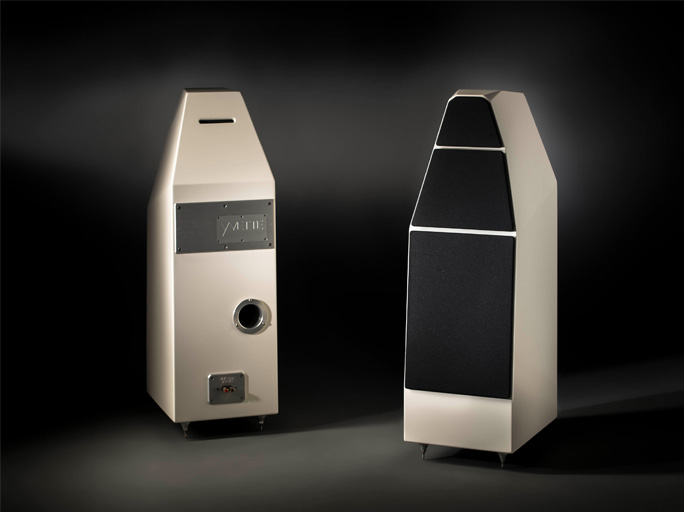 WILSON AUDIO YVETTE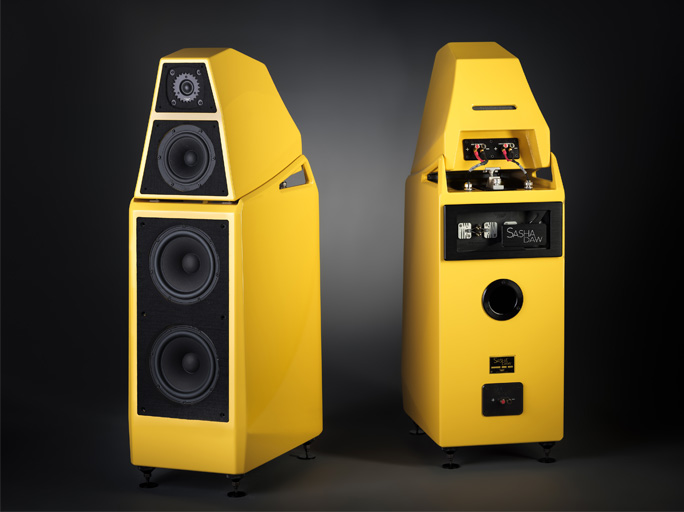 WILSON AUDIO SASHA DAW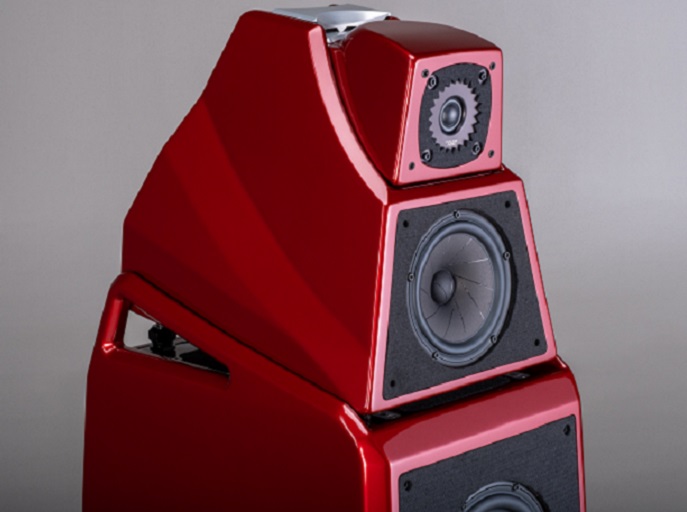 WILSON AUDIO ALEXIA V
WILSON AUDIO ALEXX V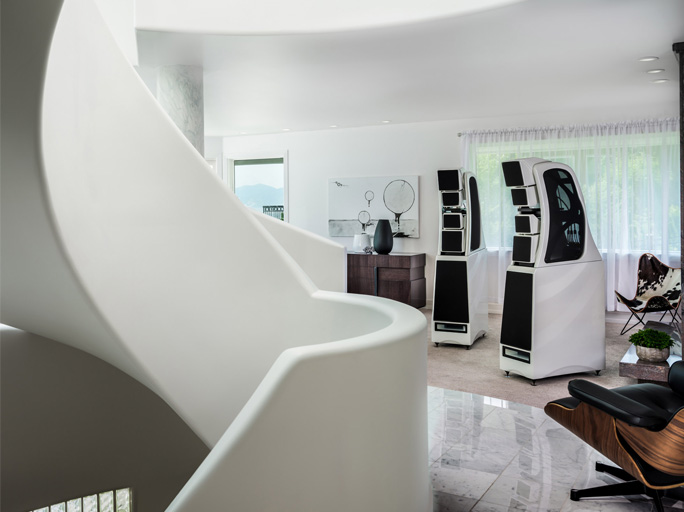 WILSON AUDIO CHRONOSONIC XVX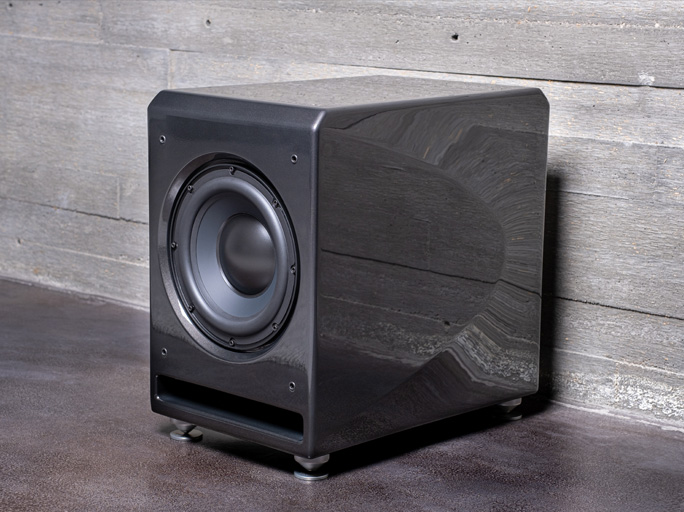 WILSON AUDIO LōKē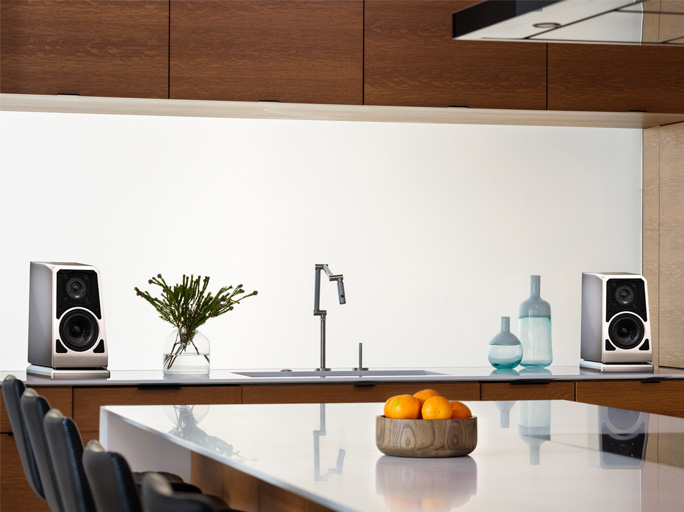 WILSON AUDIO TUNE TOT
Official BeNeLux Distributor