The name of a legendary history alone resonates. More than 50 years of High End Audio driven by an obsession bordering on perfection and praised by many as the absolute reference. Stability and neutrality are the foundation of every design where unprecedented strength goes hand in hand with revealing detailing.
The red dot-matrix display, mighty two-tone aluminum chassis, Hurricane loudspeaker connections, massive build quality and inventive versatility symbolize timeless class. But the superiority only really becomes clear when you see the technical discipline behind the beautiful front panel: everything has been thought through down to the smallest detail. Every part and every circuit is optimized for pure perfection and with a clear message: this is not just any audio brand. This is a Mark Levinson.
Mark Levinson Audio Systems was founded in 1972. At a time when the market was dominated by tube amplifiers, Mark Levinson was one of the first manufacturers to approach the musicality of a tube with a solid-state (transistor) design. With its trendsetting looks, massive build quality and ultra stable sound, Mark Levinson has risen to legendary status. Specializing in beautiful audio components that radiate class and durability. Every Mark Levinson is faithful to the original ideal. power. precision. Purity. Overseen and executed to perfection by a team of the world's most renowned designers at Mark Levison's Engineering Center of Excellence in Shelton, Connecticut, America.
POWER
The power of a Mark Levinson is rare. A direct result of the design process in which each circuit is perfected to the limit for its function and is then powered from its own, super stable power supply. Listen to a Mark Levinson power amplifier and you immediately understand what we mean, the bass is powerful and super controlled, but also light-footed and bloody fast, a direct result of Mark Levinson's extreme power and short signal paths.
PRECISION
Manual selection of the very best components, assembled in intelligent circuitry based on years of research and experience, are the foundation of every Mark Levinson. Every detail is really thought of; the circuit board material used, the shape of the circuits, the shielding of the power supply everything is built to perfection to ensure that the output signal is an exact amplified copy of the input signal. You can hear that precision in the timing and resolution of Mark Levinson, every detail is reproduced flawlessly and with the sharpest precision.
PURITY
Every Mark Levinson design takes the utmost care to keep out contamination and distortion so that every signal – no matter how small – is amplified with the greatest accuracy. The circuits are often directly coupled and maintain the purity of the signal perfectly without adding its own taste or color. Pure, fast and transparent is therefore the hallmark of the current generation Mark Levinson.
Impression of the line-up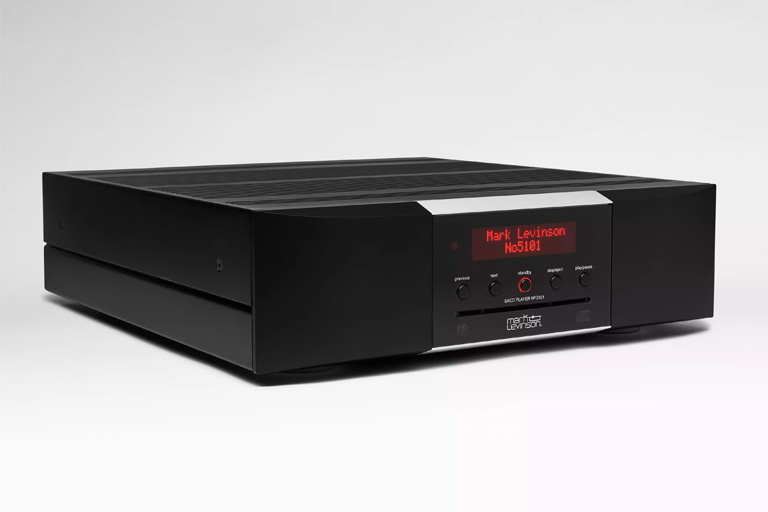 MARK LEVINSON NO 5101 CD-player andstreamer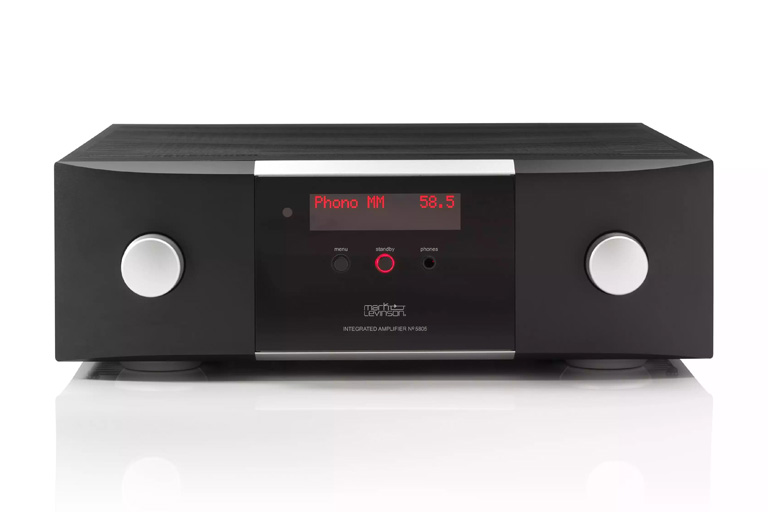 MARK LEVINSON NO 5805 integrated amplifier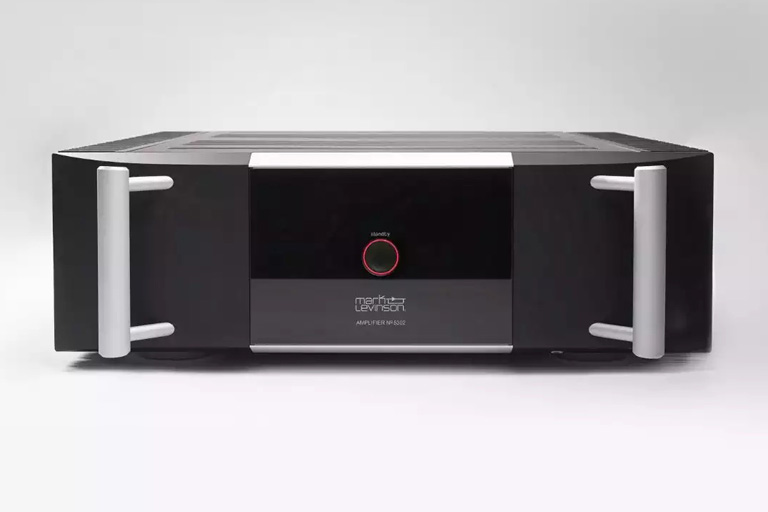 MARK LEVINSON NO 5302 power amplifier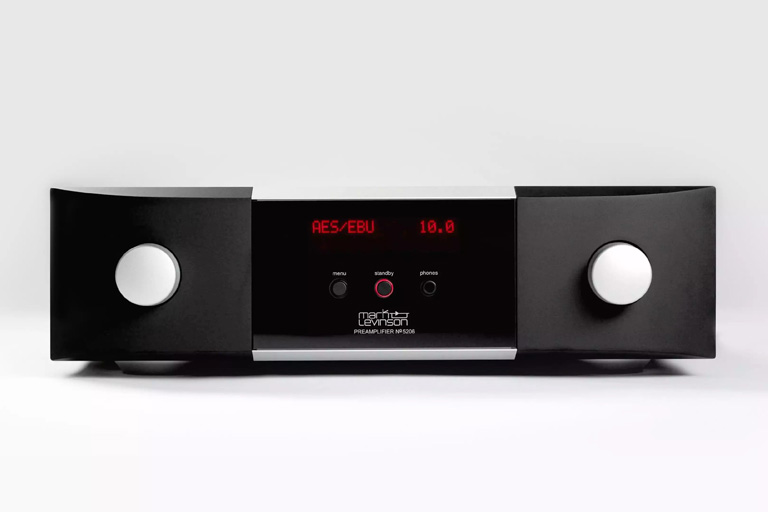 MARK LEVINSON NO 5206 pre amplifier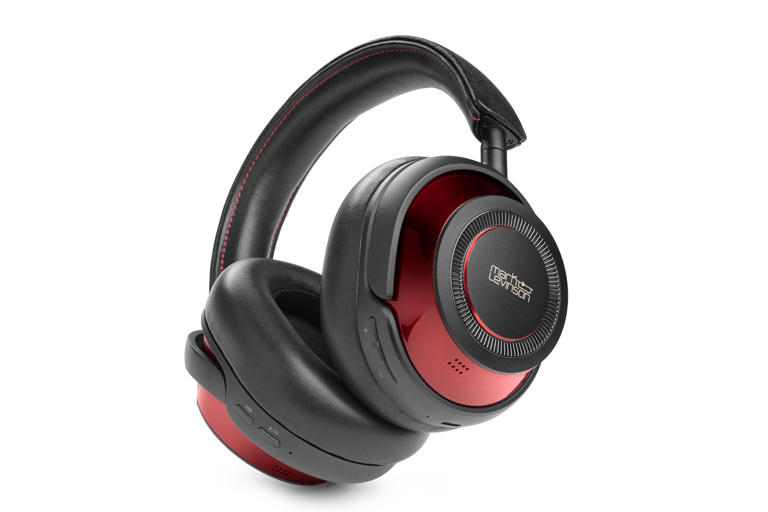 MARK LEVINSON 5909 HEADPHONE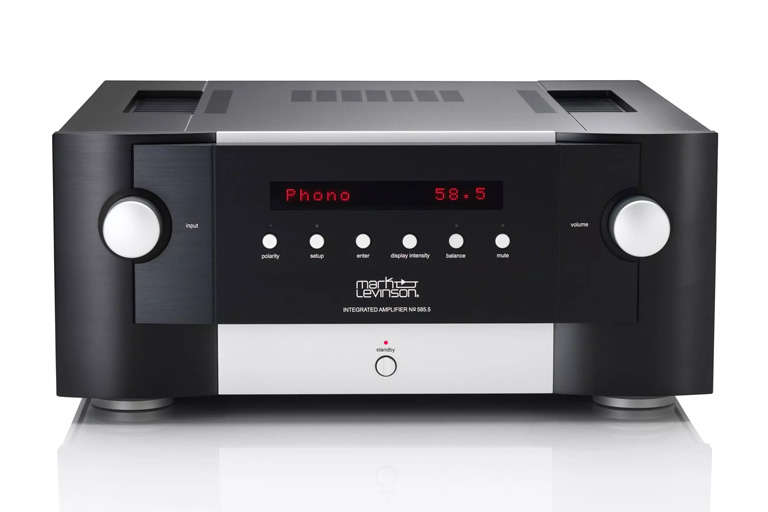 MARK LEVINSON NO 585.5 integrated amplifier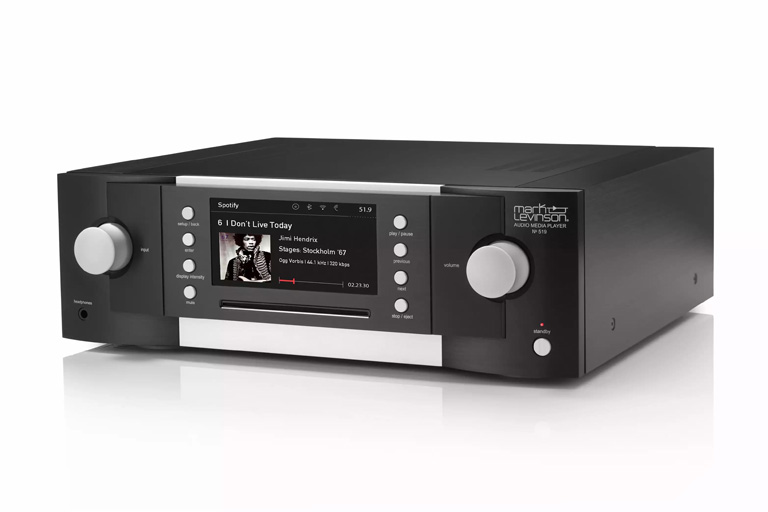 MARK LEVINSON NO 519 music player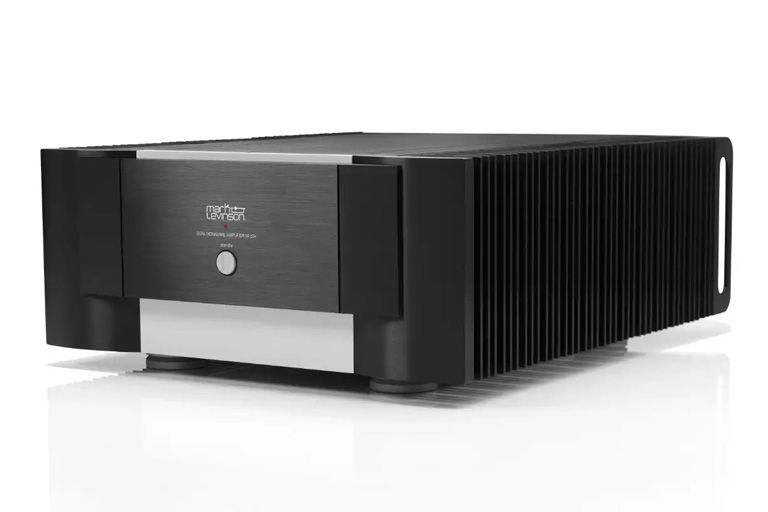 MARK LEVINSON NO 534 stereo power amplifier
Official BeNeLux Distributor